The FISCHER "POLAR" product series was recently chosen as the Manufacturing Product of the Year 2021 by the German Manufactures Association "Deutscher Manufakturen e.V."
The prerequisite for participation in the competition was that the products were manufactured exclusively in Germany and that the proportion of handmade work was at least 60%.
The quality and the special value of handmade products were honoured with this award.
The evaluation focused on the following categories: Design, Innovation, Functionality, Product Benefit, Sustainability, Marketing Concept as well as Quality and Value.
"Our product was able to hold its own against almost 40 competitors from a wide range of industries, such as toys, instruments, textiles and porcelain."
Proud and moved, Peter Fischer, Christoph Juppe and the designer Mark Braun accepted the award personally from the hands of Berlin's mayor Michael Müller
You don't experience that every day and it confirms to us that handicraft and high quality are valued even in the age of digitalisation and fast-paced life.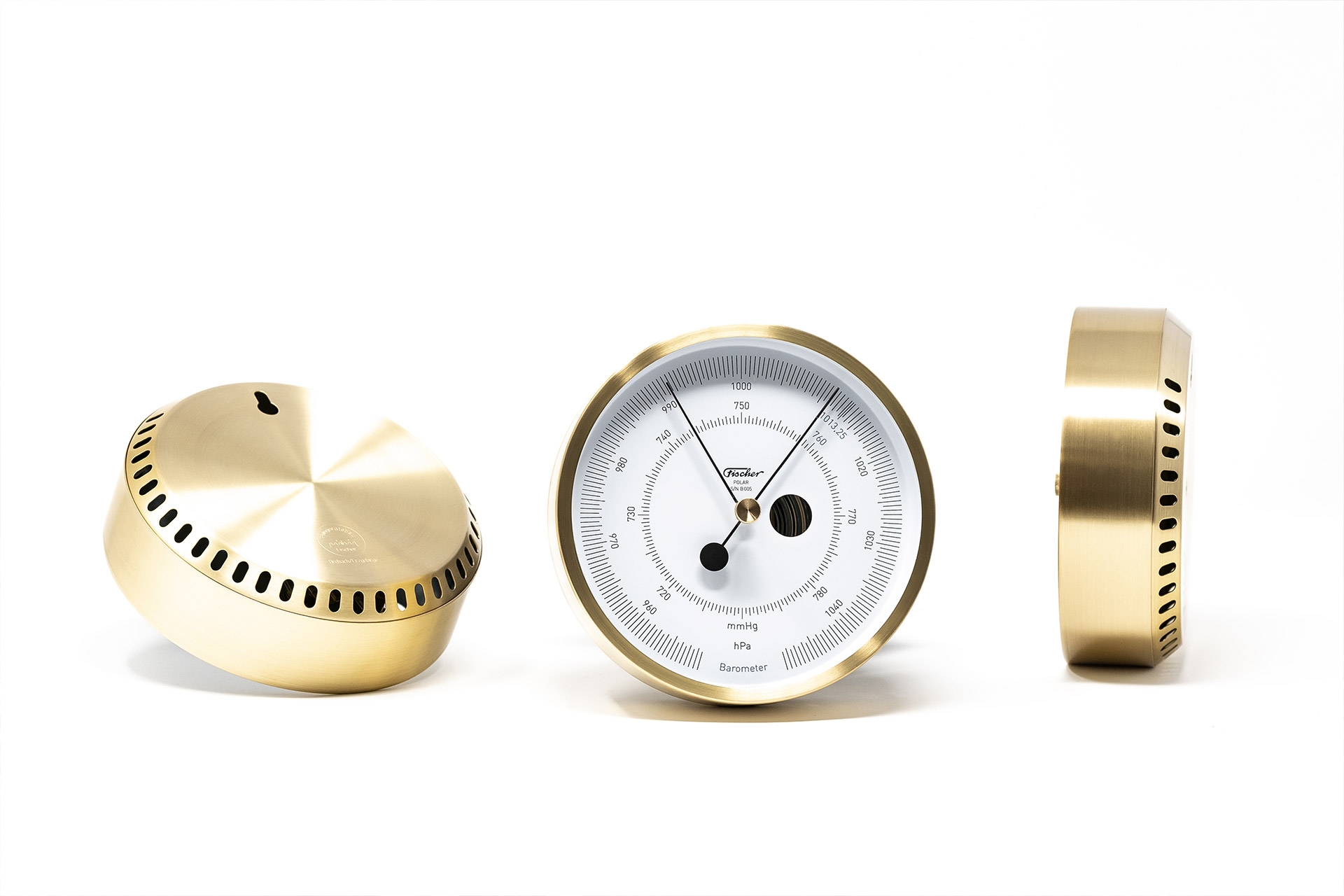 But technology is not everything.
In addition to classic designs, our company regularly develops special editions and new product lines and likes to bring in a breath of fresh air.
For the POLAR series, we were able to work with product designer Mark Braun from Berlin. We are constantly developing and tinkering with new designs and devices in order to offer and establish hygrometers and barometers not only as useful but also as aesthetic living accessories.
"It has long been insufficient to simply guarantee functionality and precision. People's demands have grown. Nowadays, everyday objects and utensils are no longer limited to their usefulness, they should also fit in with the respective attitude to life and integrate visually or also stand out."
Peter Fischer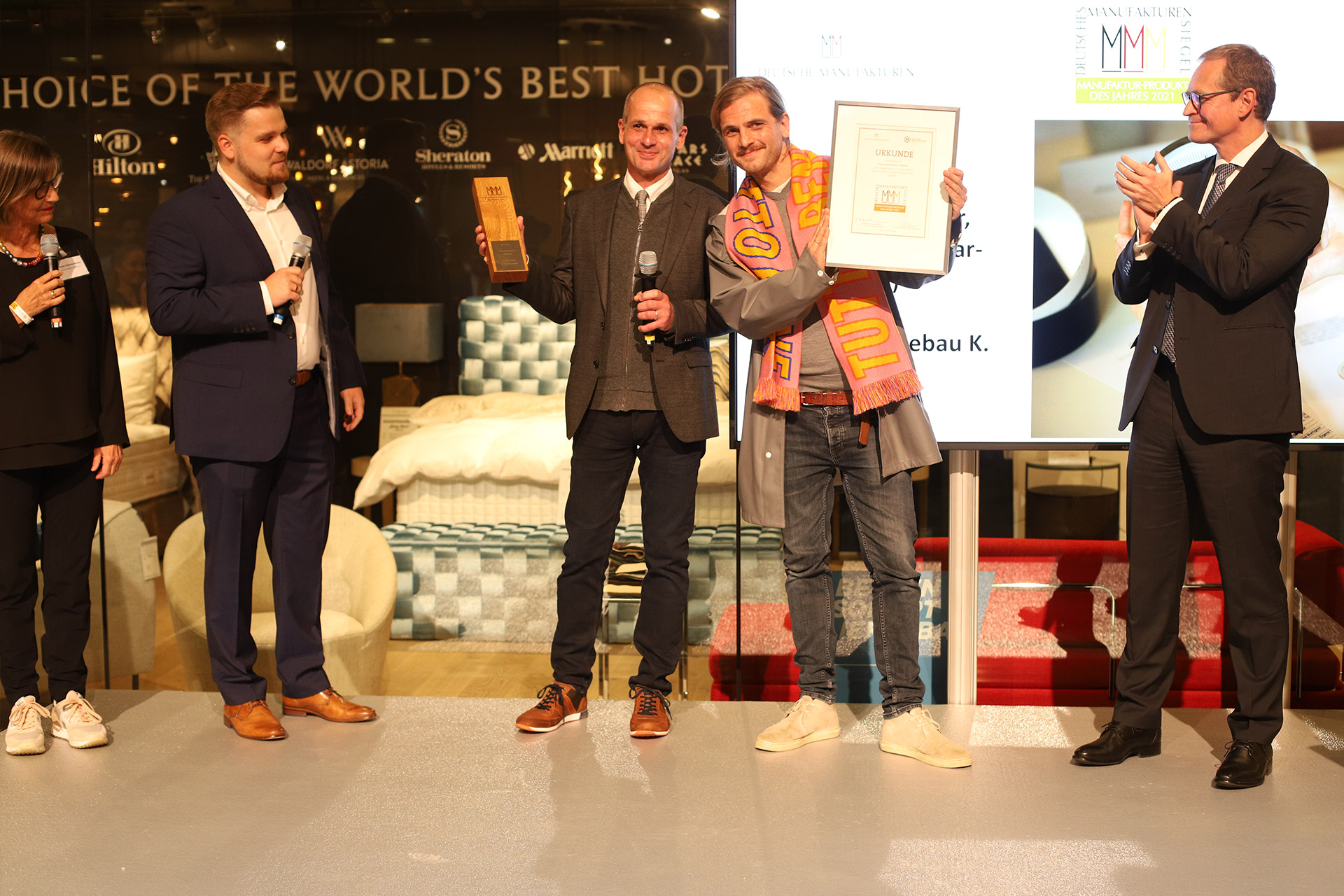 Inspiration through tradition.
When you develop products as a company, you have visions for them. You put a lot of heart and soul into the implementation of an idea, open yourself up to internal and external views, improve, add to and in the end you hold one of these products in your hands and are simply proud!
"As a small, medium-sized, Saxon manufacture, hidden in the mountains of the Erzgebirge with more than 75 years of tradition, we have been able to make a name for ourselves worldwide in recent years thanks to our high-quality measuring technology. We are not located in Berlin, New York or Tokyo, but people know us there very well by now! And perhaps it is precisely this location in an area full of tradition which inspires us again and again.".
Christoph Juppe, CEO